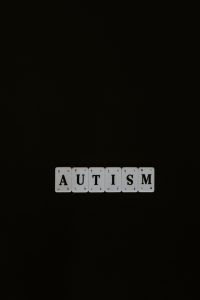 Earlier this month, I wrote a post inviting behavior analysts who work with neurodiverse people to engage in practices that lead to a culturally responsive practice. A discussion of #AutismAcceptanceMonth / #AutismAwarenessMonth would not be complete without highlighting how ABA can positively impact families. Just this week in our clinic, my students and I witnessed the power of our science improving the lives of families in meaningful ways – a child independently communicated a preference to change activities and tolerated a short delay to access the chosen activity. As simple as this may seem, it is transformative for a family whose daily routines are unpredictably impacted by one child having difficulty tolerating denied access to a preferred activity that may at times be unavailable.
The full scope of ABA can be lost, however, when we only consider stories of young children receiving services in an early intervention clinic or what autistic adults verbally express regarding their experience or opinion of ABA. Autism impacts people in a myriad of ways. The call to engage in a culturally responsive practice also must include listening to the voices of those who experience autism in a wholly different way.
The National Council on Severe Autism focuses on the "population of children and adults affected by severe forms of autism or related disorders. This population includes those who, by virtue of any combination of cognitive and functional impairments, require continuous or near-continuous, lifelong services, supports, and supervision. Individuals in this category are often nonverbal or have limited use of language, have intellectual impairment, and, in a subset, exhibit challenging behaviors that interfere with safety and well-being." For many families, access to ABA services has transformed their lives by providing a support system to navigate life with a family member who cannot communicate their needs and who may engage in dangerous challenging behaviors. I invite readers to also listen to those voices (another voice, another, another). As stated in the previous post, "By better understanding diverse perspectives, we will be better equipped for communicating with stakeholders and delivering behavioral services."
There are many voices within the autism community. Some will wholeheartedly agree ABA is the best thing that ever happened, others will claim there is no room for ABA in serving the autistic community, and yet others (and I count myself in this group) acknowledge all the positive impact we can have on a child's/family's life through ABA and also that there is room for improvement. As a science, we are always advancing and adapting our technology. It is my hope we continue to remain eager to grow and improve the manner in which we implement our science to best meet the needs of individuals who seek our support. It is also my hope we can continue to do this from a place of humility and compassion.

Photo by Paweł Czerwiński on Unsplash