Written Dana Paliliunas, PhD, BCBA
"Tired."
"Stressed."
"Eh. Good."
Each semester, I have the opportunity to teach courses for undergraduate students at the university where I work, and each and every class period, I begin with some variation of the question, "How are you all doing today?" The responses above represent, without a doubt, the top three replies I receive from students. These are the same students that constantly impress me with their dedication, thoughtful and inquisitive questions, and capacity to think about the 'big picture' when it comes to what they are learning (among other things). So why, then, do I not get responses like these? "Feelin' great!" or "In it to win it today, Dr. P!" I think the answer is pretty straightforward: College. Is. Stressful.
For many, the college years can be a time filled with learning, new experiences, academic and personal exploration, and good old-fashioned fun. For most, it is also a time riddled with new or more intense stressors: rigorous academic expectations, navigating emerging adulthood, social or familial pressures, financial worries, and balancing school, work, and personal responsibilities. College students are increasingly identified as a population vulnerable to mental health concerns and mental health challenges are also predictors of lower GPA and higher risk of dropping out (Cohen et al., 2020). Student wellbeing and academic performance are related to one another. This much is clear. As an educator (and former student), I feel for today's college students; it's a heavy load. As a behavior analyst, I ask, "How can we support college students using the science of human behavior?"
The Use of Acceptance and Commitment Therapy
One behavioral avenue for supporting college students is an approach to psychological intervention called Acceptance and Commitment Therapy (ACT). The goal of the ACT approach is to develop psychological flexibility, or the ability to interact adaptively with your thoughts and emotions in the present environment and act in the service of your personal values whether that requires changing or persisting in your behavior. Kashdan and Rottenburg (2010) describe psychological flexibility as a pattern of behavior in which a person: 1) adapts to fluctuating situational demands, 2) reconfigures mental resources, 3) shifts perspective, and 4) balances competing desires, needs, and life domains. If this does not sound like the antidote to the litany of stressors listed in the previous paragraph, I'm not sure what would! Using behavioral language, one might think of psychological flexibility as behaving in accordance with values-based contingencies, while contacting all stimuli (both public and private) in the present environment (e.g. Bond, Hayes, & Barnes-Holmes, 2006). Using everyday language one might say, "Don't be pushed by your problems. Be led by your dreams" (Ralph Waldo Emerson). Interventions aligned with the ACT approach use mindfulness and behavior change processes (outlined in the "Hexaflex" model) to facilitate the development of patterns of psychologically flexible behavior for a myriad of individuals, from those diagnosed with psychological disorders to employees in a workplace to children in an elementary school.
There are numerous empirical explorations of the utility and effectiveness of supporting college students using an ACT-based approach. Examples include ACT intervention for the academic success of at-risk college students, group-based ACT intervention for supporting college student wellbeing, web-based approaches to supporting the mental health of college students, and bilingual ACT intervention for increasing exercise among international college students. I worked with other researchers to evaluate a values-driven ACT-based intervention for graduate students in a behavior analysis program, and our results suggested that the intervention helped improve psychological flexibility as well as academic performance on course assessments. These studies represent only a sample of the relevant research in this area.
Going to College with ACT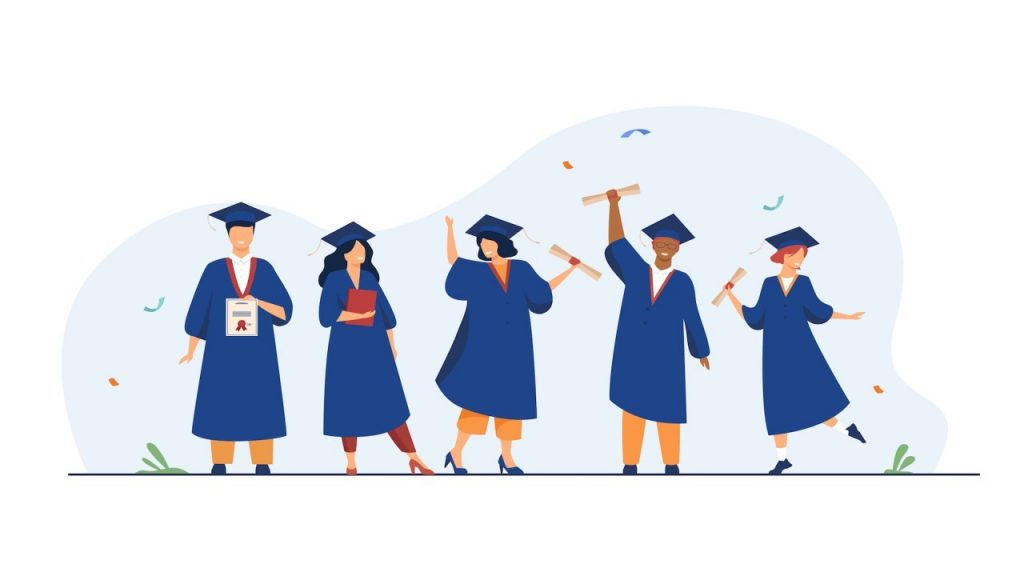 Several factors make the ACT approach a great fit for college students. I'll suggest three.
The emphasis on behavior change aligned with one's values fits with the college experience, a time when students are figuring out what they want for their lives and how to get there. It's not really about reducing stress or warding off mental health challenges; at its core, the ACT approach is about living a full, rich, and meaningful life.
ACT-based interventions are adaptable to many settings accessible to college students such as counseling centers, classrooms, residence halls, support groups, teams and clubs, and even self-help books. ACT can be taken straight to the environment in which college students need support and can reach it.
ACT-based interventions can be used to treat existing symptoms related to stress and mental health but can also be used preventatively to help students adjust to the demands of college from the outset, decreasing the likelihood of more serious impacts later and increasing the likelihood of telling their professor, "Living the dream!" when asked about their day (or at least, "Doing well, thanks!").
If you're interested in learning more about ACT, check out the special issue in Behavior Analysis in Practice or dive in with a full-length book such as A Liberated Mind: How to Pivot Toward What Matters by Dr. Steven Hayes.
About Author
Dr. Dana Paliliunas is an assistant professor in the psychology department at Missouri State University. Previously, she received her Ph.D. in rehabilitation with a specialization in behavior analysis and therapy from Southern Illinois University Carbondale in 2018. Prior to her doctorate studies, Dr. Paliliunas obtained her teaching license in special education and became a Board Certified Behavior Analyst (BCBA), working in schools as a teacher and behavior specialist. In general, her research interests include behavior therapeutic approaches to psychological and social-emotional challenges and the relationship between language processes and psychological well-being. Her applied research focuses on Acceptance and Commitment Training (ACT) for prevention and treatment among various populations and settings, including children, adolescents, and university students, as well as parents and care providers. Dr. Paliliunas is a co-author of the AIM Curriculum, which incorporates mindfulness, ACT, and behavior management techniques to target social-emotional development among children.